ThermaSet® the solution of choice for a Liner Integrity challenge
By Svein Normann & Rasho Alo - December 14, 2021
Wellcem was recently offered the opportunity to assist a major player in the oil and gas industry in one of the larger oil producing countries in the Middle East. Despite the availability of other alternatives, Wellcem presented the preferred solution. We faced many hurdles along the way from acceptance of the offer to completion of the job.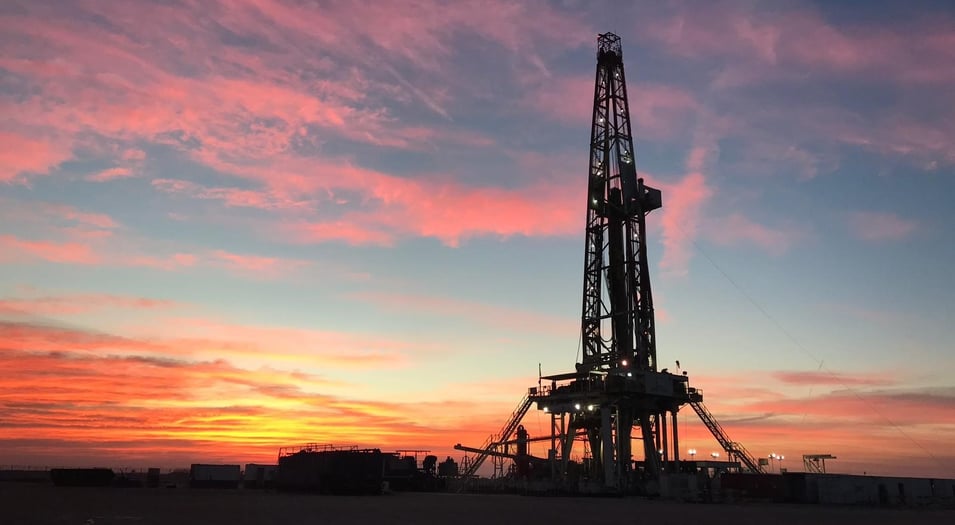 Image from location by Dingwei Zhu.
The well had a liner leak a few meters below the previous shoe with a bad patch of cement behind the liner. The primary objective of the job was to seal off the 7" liner so that the well could be pressure tested, a secondary goal was to improve the annular isolation behind the liner.
A cement squeeze was not considered a good alternative in this case due to it's inability to penetrate small leak areas. A resin-based solution does not have this limitation. The liquid phase of ThermaSet® has very low viscosity, which enables it to penetrate very small leak paths. In addition, it does not get thinned out or affected by water, making it an ideal solution for this challenge.
We placed the ThermaSet pill in the well across the leaking area on top of a bridge plug, squeezed most of the resin into the leak and bad cement behind the liner, then locked it in allowing it to set. POOH and RIH with drilling BHA, tagged the resin where it should be, drilled out the resin to the bridge plug and tested the liner successfully to 3k psi.
Recommended reading: How to solve Sustained Casing Pressure with resins
It was vital for the success of this operation to understand precisely why the integrity of the well was affected and handle best and effectively our client's challenges. Based on our experience working with resin-based solutions and having expert knowledge of how resin-based solutions solve well integrity challenges, we knew exactly where and how to successfully place the resin to store well integrity.
Read more: A polymer resin system that is used to solve a variety of well integrity challenges
We are proud to deliver successful solutions for our client and partner, and it brought us immense satisfaction when after positive verification of a complete repair, a compliment came from our client;
"We did the test and we got a good test to 3k for 15min, I honestly cannot thank you and your team enough for all the help in this job. It was the first time for us to use such a material and the support that was given and perseverance for the information required to help convince the customer was five star job"
From the Well Integrity Blog: